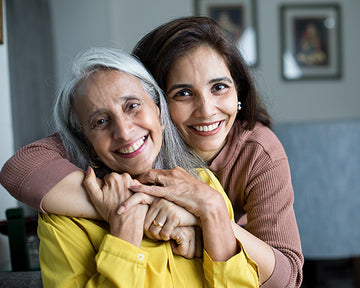 Soothe Soreness and Discomfort in Golden Years
The life of a person restricted to bed or wheelchair comes with challenges that take physical and mental toll. The stresses on skin can cause conditions ranging from simple rashes to serious bed sores, 
Soreze is specialized range of skin care products that understands the challenges of caring for your beloved elderly. We use our patented silicone-based barrier gel technology to provide a well-designed skin care products to ease the stress faced by your beloved's skin. Soreze enhances the skin protection by inhibiting direct contact of skin with clothing and repelling moisture. so that they should be able to enjoy every moment with you, whether it is a relaxing bath time or a nap time in the recliner next to your recliner. 
Skin Protection
for Your Beloved Elderly
Found effective for bedsores
Good and effective gel. Giving results for bedsore pain reduction. I am so glad to
have found Soreze gel, it's a blessing for immobile & bedridden patients who
suffer from bedsores!
Soreze is a new concept in bed sore care
Soreze is a new concept in bed sore care, I used it in cases of frictional/contact
dermatitis and found it to be useful in prevention of bed sores and IAD
(Incontinence Associated Dermatitis). I use it for immobile, bedridden or wheelchair patients.
The quality of barrier film on the skin is commendable
I have used Soreze in couple of patients and found it useful for bed ridden patients where skin care is as equally important as other care. The quality of barrier film on the skin is commendable
Dr. B. C. Kalmath, MD - Medicine, DM - Cardiology
Nice product!
It's a nice product for treatment of adult diaper rashes. One of my patients uses it regularly prior to wearing diapers. It has helped him in preventing frictional rashes.
Best gel to treat adult diaper rashes ASAP!
My mom was frustrated with the rashes as she wears adult diapers that are uncomfortable. A friend suggested Soreze Adult Diaper Rash Gel. I found it to be good, gave much needed relief, rashes went in a few days and I am still applying it on her to prevent rashes.
Good Product
Soreze spray is 100% effective to prevent bedsores. It is convenient and easy to use and more effective than the bedsore cream I was using for my father in law.
Awesome Product!
I have tried several bedsore creams for my granny but have found Soreze spray most effective for bedsore prevention. It is easy to use and better than the creams we have used earlier!
Sorezecare – Skin care for Elderly
Sometimes we fall in to the hardest times in our life, its difficult to see the pain of our beloved elderly. Even in those darkest moments, we can bring a ray of light with our inner strength, will power, proper care of our loved ones and Soreze care.